| | | |
| --- | --- | --- |
| Vol. XV, No. 1 | | Spring, 2002 |
---
The Roof of the NW Wing of the Propylaea
Harrison Eiteljorg, II and Chrysanthos Kanellopoulos
---
Modeling the roof of the NW wing of the Propylaea has continued, and the CSA Propylaea Project model of the roof of that wing is now complete, except for the antefixes. Pan and cover tiles have now been added. The process of forming the individual tiles was not particularly difficult, but positioning each tile accurately so that each rests on the ones below was very time-consuming. In addition, taking account of small differences between sizes of the surviving tiles added time to the work.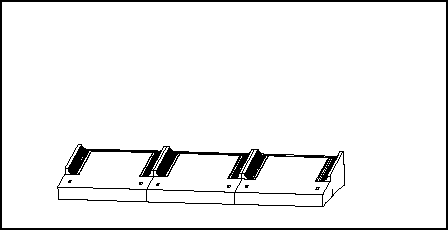 Fig. 1 - Roof tiles at the eaves -- note cuttings for antefixes.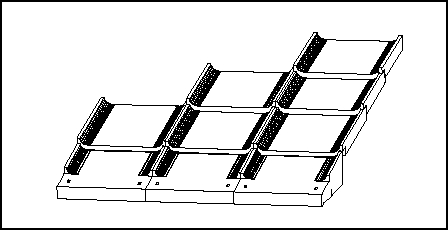 Fig. 2 - Eaves tiles with pan tiles positioned to drain into them.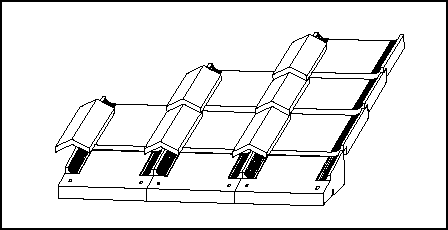 Fig. 3 - Eaves and pan tiles with cover tiles in place.
The tiles at the edge of the roof include notches for the missing-but-once- extant antefixes. No attempt has been made to model the antefixes, since there are not enough surviving fragments to permit a reconstruction at this time. On the other hand, the tiles along the sloping edge between the western slope of the hipped roof and the adjoining northern and southern slopes were reconstructed by the modeling team. Although there were no complete tiles present to guide them, the reconstruction chosen seems both necessary to deal with the hipped roof and desirable for structural and aesthetic reasons. Mr. Tanoulas is currently evaluating the ideas suggested in these tiles.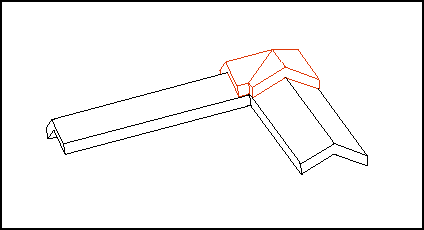 Fig. 4 - Special cover tile over joint between normal cover tiles on west and north slopes (special tile in red).
-- Harrison Eiteljorg, II
Chrysanthos Kanellopoulos

To send comments or questions to either author, please see our email contacts page.
---
For other Newsletter articles concerning the applications of CAD modeling in archaeology and architectural history or the Propylaea Project, consult the Subject index.
Next Article: Unicode File Names: New CSA Policy
Table of Contents for the Spring, 2002 issue of the CSA Newsletter (Vol. XV, no. 1)
Table of Contents for all CSA Newsletter issues on the Web